Contact Us
Myjob.mu has achieved the position of number one recruitment website in Mauritius through our commitment to excellence. At Myjob.mu we are dedicated to providing our customers with the highest standard of service to meet with their needs. Myjob.mu makes every effort to respond to all email enquiries upon receipt within 24 hours.
Recruiters
Complete Recruiter Form
Please complete the Recruiter Services webform to learn more about Myjob.mu packages for your recruitment needs.
General Enquiries
Email info@myjob.mu
Please email us at Myjob.mu with your questions or comments and we will deal with your general questions.
Your questions may be answered in our Job Search Help section, if not please email info@myjob.mu.
Location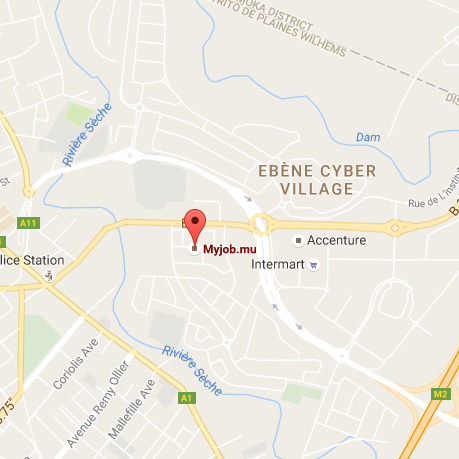 My Web Ltd
53 Avenue de la Canelle Ebene City,
Ebene Mauritius
(+230) 454 3635
info@myjob.mu