VNOC Specialists
Plaine Wilhems
See description
Permanent
Added 05/09/2017
Closing 05/10/2017
Recruitment Consultant
Description
.
RESPONSIBILITIES:
• Welcome and manage customer requests (for incidents, change management and end-user support) on phone/mail and ensure follow up.
• Provide a professional first technical point of contact for the customer
• Qualify all request received through internal tools.
• Diagnose fault-related cases by effectively utilising software diagnostics and other network/product utility programs.
• Provide updates as needed to the customer in order to meet performance objectives.
• Ensure cases are allocated to the most appropriate 'next step' as part of the case flow process
• Perform technical escalations in line with company procedure.
• Monitor systems, customer networks and products, and deal with alerts and events as appropriate.
• Liase and refer issues to correct/relevant entities as appropriate.
• Undertake any other reasonable task as assigned.

REQUIREMENTS:
• Flexibility in work hours (24/7)
• Willingness to learn and expand
• Team player, ability to build relationships with peer and management levels both with clients and the company management
• Degree in IT/ Telecommunications  or  Engineering
• CCNA (Desirable)
• ITIL Foundation Certificate ( desirable)

BENEFITS:
An attractive package commensurate to experience and qualifications will be proposed to right Candidate including a performance bonus
Customized training and development plan with continuous training and coaching
A Friendly workplace with a strong corporate culture
Medical Cover
Pension Scheme
Transport Facilities
Meal Allowance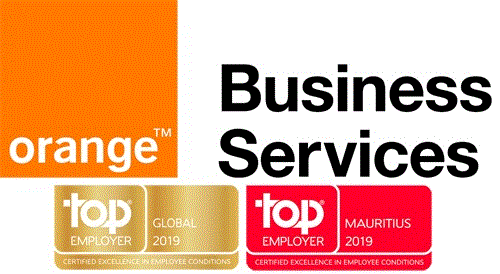 Orange Business Services Mauritius Limited
View More Vacancies from Orange Business Services Mauritius Limited