HR Administrator/Advisor
Plaine Wilhems
Not disclosed
Permanent
Added 17/11/2017
Closing 17/12/2017
Recruitment Consultant
Description
Orange Business Services Mauritius Ltd is currently looking for suitable candidates to fill in the post of HR Administrator/Advisor.
ROLE:
The incumbent will be part of the Human Resource team and will act as a single point of contact for a portfolio of departments within the organisation.  Orange Business Services Mauritius Ltd is an equal opportunity employer and only the best and most deserving candidate will be selected.
MAIN RESPONSIBILITIES:
Work in close collaboration with Line Managers for the day to day  HR Management.
Advise line Management on the full spectrum of HR activities
Contribute in the computation of payroll
Ensure impeccable  Employee File documentation
Ensure strict adherence of policies and Procedures across the HR function
Participation in ad hoc HR projects.


PREFERED SKILLS AND EXPERIENCE

:
Minimum of 5 years' experience in Human Resources
Ability to prioritise workload, time management and dealing with conflicting priorities
Sharp, analytical and methodical
Self-starter, mature with strong work ethics.
Previous work experience a multinational Corporation will be an advantage.


QUALIFICATION:   
Degree in Human Resources Management (or similar)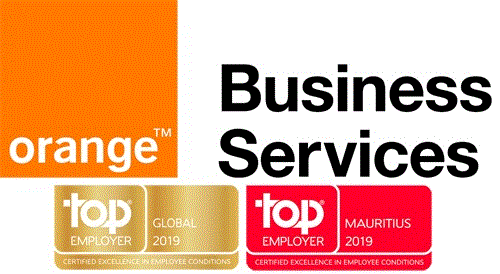 Orange Business Services Mauritius Limited
View More Vacancies from Orange Business Services Mauritius Limited